The wedding scene has radically changed over recent years, partly due to the covid19 pandemic and emerging wedding trends in the wedding industry. 2022 is no exception. A new year implies fresh perspectives and lots to look forward to especially if turning the calendar means it is finally going to be your wedding year.
Therefore, we expect to see more couples kick out the cliché wedding stereotypes to a more personalized, intimate, fun, and creative event. After all, if this year has taught us anything, it is that 2022 is all about being bold and unapologetically ourselves.
From bold colours, creative themes, fantastic signature menus, innovative venues to extra-ordinary decorations, there is no doubt 2022 has a lot in store. Besides, the same-style-and-plan routine can easily get monotonous. So why not spice things up for a change?
If you are looking to get married any time soon or perhaps you are looking for fresh ideas you can incorporate while planning your Instagram-worthy wedding, kudos! You are in the right place. Coming up are trends bound to be seen in weddings all over the globe in the next year or so that you should look out for to stay on the loop.
 1. Wedding Venue
Going into 2022, expect more couples to ditch the traditional church and field venues for something more personalized that is tailored to their tastes and preferences.
Destination weddings are becoming a go-to trend and they will probably remain popular even in 2022. Many couples now opt to have their wedding at the coast where their guests can enjoy the beautiful tropical coastal weather and exquisite cuisines. Other couples would rather have their venues at exclusive resorts overlooking a beautiful garden with a breathtaking view for the perfect backdrop for their wedding portraits.
Not only are these getaway weddings an ideal change of scenery, but they also offer the couple and their guests a unique opportunity to have a vacation and celebrate the union all wrapped in one. Quite fabulous, right?
While most people may enjoy a simple and elegant occasion, some couples choose to go big or go home. Imagine a wedding at a ranch, park, greenhouse, or a winery. If you are a nature enthusiast, how amazing would it be to enjoy the sweeping view of nature on your big day? Feel free to keep your creative juices flowing to have your dream wedding come true.
 2. Weekday Weddings
Necessity is the mother of invention. With most people postponing their weddings this year especially due to the covid-19 pandemic, this backlog will result in a steady rise in 2022 weddings considering folks are still getting engaged. However, the wedding boom may mean that couples cannot be choosy when it comes to wedding dates. Many iconic wedding venues are completely depleted of weekend dates for the upcoming year forcing couples to go off-the-norm with weekday weddings.
 3. Micro Weddings and Intimate Weddings
Gone are the days of having the entire nation at your wedding. Lately, many couples are drawn to intimate and personalized weddings. They tend to curate a guest list with 100 or fewer guests to leave room to stretch the budget in other ways such as décor and specialty vendors.
On the bright side, fewer guests' means the couple can spread the budget luxuriously among invited guests. So, expect to see state of the art royal dining styles, fantastic venues, and exquisite cuisines in micro weddings. Clearly, we can all agree micro weddings are likely going to be a hit come 2022.
 4. The Wedding Fashion Trend
Another one of the latest wedding trends on the horizon is focused on embracing your fashion sense and individuality rather than sticking to old age stereotypical outfits. That said, below are a few wedding fashion trends making their way into 2022.
Who says you have to wear the traditional big white wedding gown? Fashionable brides, it is your time to shine! There are no expectations. You call the shots. Thanks to Duchess Meghan, modern brides now tilt towards dresses that match their personality and theme.
Minimalist simple elegant dresses with tiaras are also becoming a go-to trend as well as jumpsuits for casual occasions and ivory dresses with pockets for garden, ranch, and winery weddings. Brides now prioritize being comfortable, chic, and trendy.
Given that Kenya is enriched with beautiful culture and heritage, some couples may choose to have traditional weddings only. Therefore, the bride and groom wear traditional matching outfits or outfits with similar detail on their D-day. What a wonderful way to preserve history, right?
Bridal Makeup and Hair Style Trend
Unlike most traditional brides who would prefer wigs and extensions, modern brides are now going for the natural hair look, where they style their hair instead. This look is enhanced with beautiful silver jewelry, beads, pearls, minimal makeup, and tiaras. And you have yourself a gorgeous bride.
 5. The Ceremony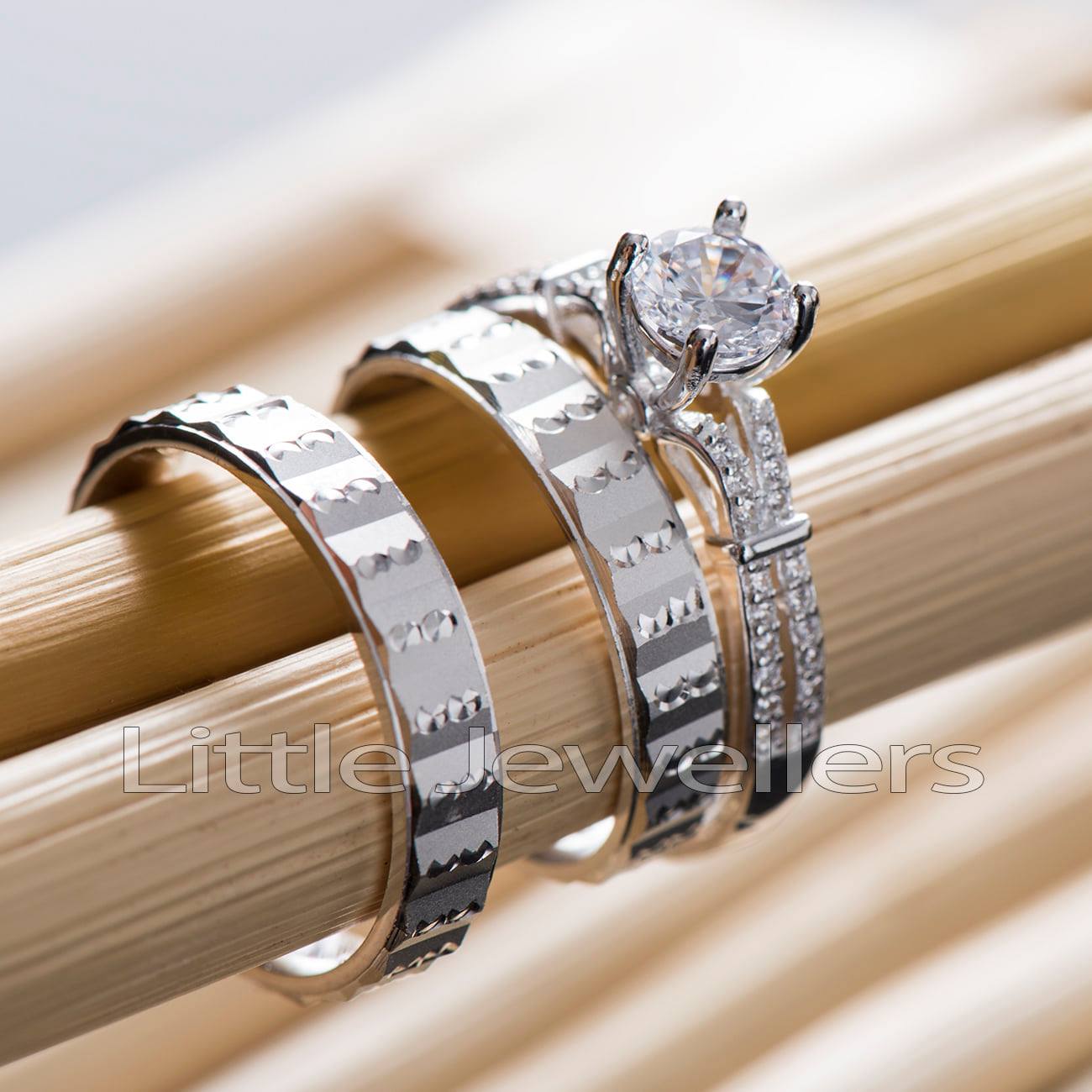 Modern couples now tilt towards silver wedding bands and birthstone rings because they are quality, elegant, easily customizable, and budget friendly. Furthermore, gone are the days of having young kids as ring bearers. Couples have now adopted the newest trend of presenting the ring with a drone or a trained animal. Rest assured to have a lively and graceful event.
Many couples today already live together and have basic household items. So instead of having guests bring the common household gifts, modern couples now have a wish list to give guests a boost to figure out what they would like.
In a world struggling with global warming and climate change, many couples now prefer sending paperless invites because it is echo friendly. Lately, technology has slowly sipped into civilization where videos, virtual messages, and QR scanners invites are getting normalized.
 6. Food, Drinks, and Entertainment
From food trucks, pre-ceremony cocktails, live bands to a tantalizing buffet, this is a creative and beautiful way to kick start the fun. Below are a few of the most popular trends.
More couples now opt for unconventional cakes like muffins, donuts, nyama choma rather than the traditional cake. Alternatively, couples, bakers, and wedding planners are going for unexpected cake shapes and differently tiered cakes. This trend is likely to dominate the 2022 wedding scene because it is not only budget friendly, but it also adds a personal and adventurous feel to the overall occasion.
Couples are slowly toning down the champagne tradition and going hard on open bars, food trucks, and catering services that serve a buffet of tantalizing cuisines and the couple's signature cocktail mix. Open bars bring more life to the party as well as bring picture perfection with a vibrant cocktail.
Interactive Entertainment
Moving from the norm, device-controlled playlists are out. A live band, a DJ to spin the couples' favourite hits, a saxophonist to play at the open bar, artists, and entertainers are now in for a livelier, cheerier occasion with more optimistic hues.
Final Thoughts
2022 is the year to embrace your individuality and be unapologetically yourself. You do not have to conform to any stereotypes. That said, feel free to keep your creative juice flowing to blaze the trail of your own one-of-a-kind wedding details like a kick-ass signature menu, a creative theme, or a stunning silver wedding ring. Plan that dream wedding and watch the world follow in your trendy footsteps! Cheers to a fabulous year!