Father's Day is coming up soon and it is yet another time to celebrate father figures. A father figure can be your dad, spouse, grandfather, uncle, guardian or any influential male in your life. Appreciation can be through treats, simple notes, staycations or even gifts.
Have you been feeling guilty for continuously getting the same gifts for your father figure? Are you looking forward to breaking the monotony this year? We are here to help you identify an out of the norm gift like jewelry.
Yes, men can pull off jewelry too. Did you know wearing jewelry not only adds an elegant touch to any outfit but also has health benefits? Silver jewelry in particular helps regulate body temperature, heals wounds and protects the body from radiation.
It could be a ring, chain, pendant, and a stylish bracelet. This guide breaks down the different jewelry that your dad will appreciate.
Sterling Silver chains and Pendants


Chains and pendants are the most common accessories. Most men tuck them under shirts, over t-shirts and underneath a few undone buttons. Sterling silver chains are beautiful, hypoallergenic and affordable.

Chains and pendants exist in various forms. Here are a few factors to consider.
The Style of the Chain

The most common styles among men include box, curb and cable chains. Choose a chain style that matches your father's tastes and preferences.

The face shape should determine the type of chain. Oval faces are flexible and look good with or in any style. Long and round faces on the other hand look good in shorter chains.

Chain Length and Thickness

Most men's chains are about 13-30 inches. Consider your loved ones height and neck's thickness as you find a perfect fit for him.

Ensure you go up about two to three inches to have a comfortable fit. If your dad is tall, go for longer chains and vice versa.

Your dad's Fashion Sense

Chains are meant to complement a look. If your dad is chilled and introverted, a simple chain will do. If they are outgoing, we recommend a fancier chain.

Chains are also linked with pendants in order to make a statement. Some popular pendants include dog tags, feather, cross, African continent, birthstones and anchor necklaces.

Pendants in men symbolize a lucky charm, a statement piece or personal symbol. Sterling silver chains and pendants make a nice gift because they blend well with many outfits.
      2.   Men's Silver Rings
Most fashionable men gravitate towards silver rings because they tend to express a personal sense of style and beautifully bring out a look. Choosing the right sterling silver ring for your loved one can be tough but here are a few tips to put into consideration.
The Right Fit.

Measure your loved ones finger using a thread just to be safe. The most appropriate time to take measurements is in the evening because the fingers are neither smaller nor bigger.

If measuring the finger spoils the surprise element, approximate on what would fit. Take a size up because it is easier to adjust a bigger ring than a small ring.

The Size of the Ring.

A ring too big can be cumbersome and heavy on one's finger. A good sizable ring is neither too big nor small and it does not block the other fingers.

The Material of the Ring.

Signet silver rings are an ideal pick because they are durable and simple. Silver is hypoallergenic and the risk of an allergic reaction is low unlike most materials

Add a personal touch to the ring by adding your loved ones birthstone or favorite gemstone. Sterling silver rings make a look appear classier and trendier.
Men's Silver Bracelets
Silver bracelets are one of the easiest accessories to wear. Various men accessorize them differently. Some people prefer wearing multiple bracelets at once while others pair bracelets with a watch.
Silver bracelets are particularly popular among men who do not fancy watches but insist on having an accessory for their wrist. An ideal bracelet is neither too tight nor to lose, just a comfortable fit. The thicker the wrist the larger the bracelet and vice versa.
Think of your father's personality and fashion sense while choosing a bracelet. If they are mostly in formal settings a thin simple bracelet would be ideal. Silver bracelets blend well with any official suit especially if they match the cuff links.
On the other hand, if your man is mostly in informal settings, a statement bracelet will do. Cuff and bangle bracelets are a good fit for a classic informal look.
Final Thoughts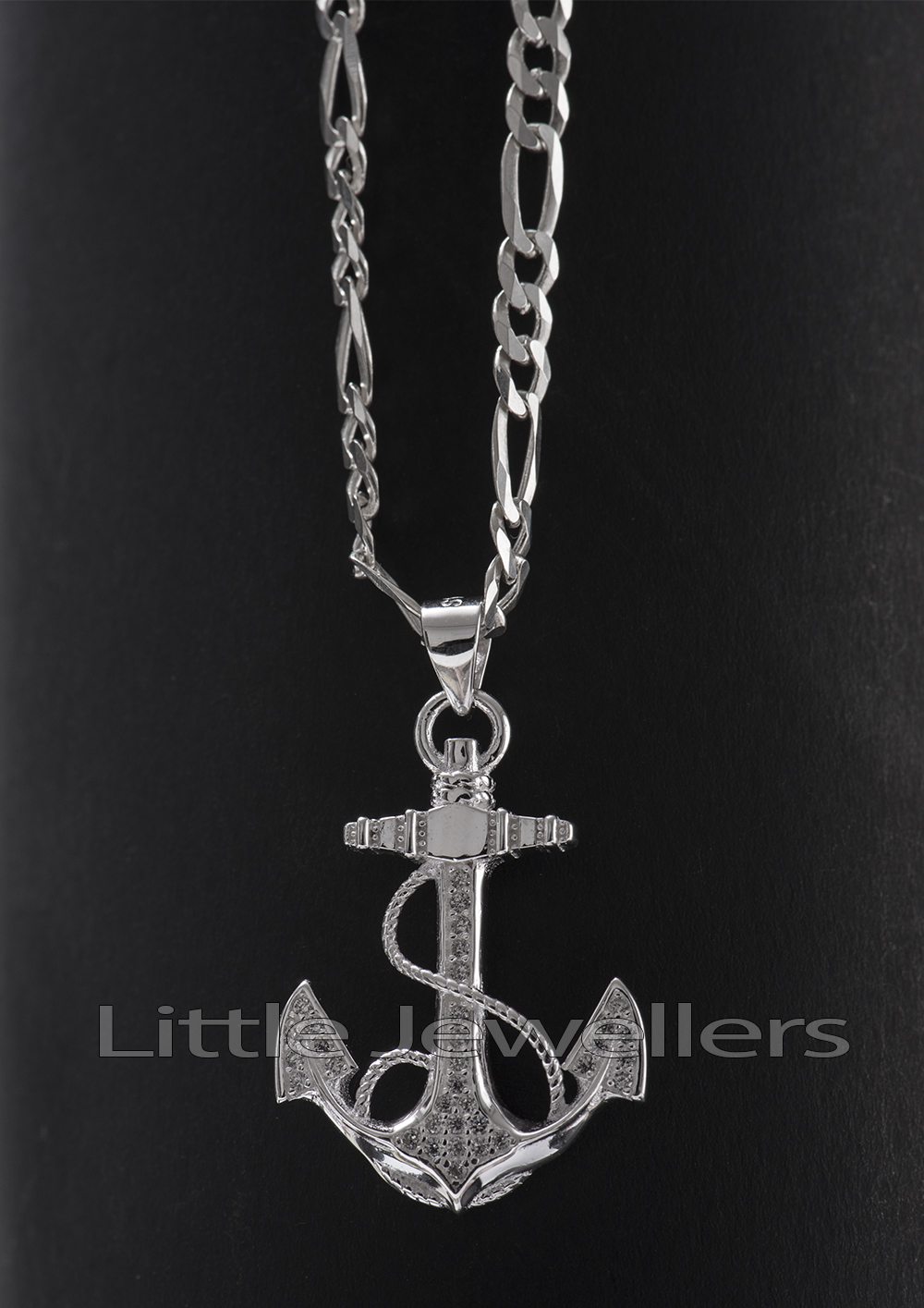 Silver jewelry is an ideal gift idea for father's day. You can add a personal touch to your gift by including a heartfelt card honoring and appreciating your dad. You can also customize the jewelry with your father's name or a beautiful message to make him feel even more special.
 Men's jewelry is best brought out if it looks natural rather than standing out. Go for flexible pieces that can be dressed differently. A good example is sterling silver accessories because of their not so conspicuous nature.
Ensure you choose jewelry that matches your husband's personality. Simple jewelry is recommended for a more conservative persona while a flashy piece suits an outgoing person. Rings are particularly for trendy and fashionable men.
Some people can be allergic to some jewelry materials. The skin may develop rashes and get itchy. Hypoallergenic materials are therefore recommended to be on the safe side in case your loved one has an allergy.
Remember to pick age-appropriate gifts for the right generation. Mature jewelry is most appropriate for an older person. Choose wisely and carefully, taking into account all the instructions above.